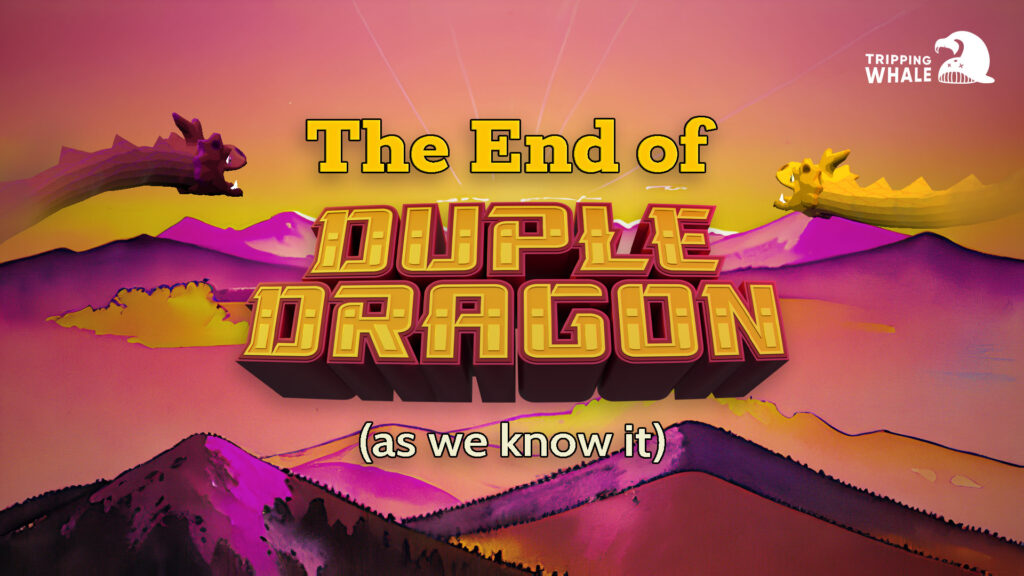 The End of Duple Dragon (as we know it)
Unity Has Failed Us and the Industry
If you've been following the games industry since late September, you've likely heard about how Unity (the game engine Duple Dragon uses) made a wildly unpopular and sudden set of changes to their business model. These changes shook the industry and unleashed a unanimous firestorm of criticism from all corners. Unity has been a popular choice for game developers due to its flexibility and ease of use, but every rose has its thorns, and Unity was no exception.
If you missed the whole thing and want to hear some details, this is a good summary of where things currently stand.
By now Unity has walked back much of what it was proposing, but the trust of the community is in shambles and the engine's future is uncertain. For our part, we've had our fair share of issues with Unity over the years already, and this was the final nail in the coffin. If they were willing to pull the rug from under their customers this aggressively, it's a poor business decision to continue putting our eggs in that basket. We're moving on.
Duple Dragon 2.0 is in Limbo
So where does that leave Duple Dragon? If you've been reading our recent blog posts, you know we've been trying to get a 2.0 release of the game out the door, despite some setbacks in recent months.
This Unity debacle has unfortunately put that plan into limbo. While we'd still like to release that update someday (we put a lot of work into it behind the scenes), we'll need to port the game to a new game engine to do so… A very significant task without a clear timeline.
We're crossing our fingers that community tools to help with this will begin to materialize over the coming months, as many other game developers are facing the same prospect— there's a huge demand for a quick solution. If nothing materializes, we will be looking at a lengthy process that will have to live beside our other projects.
Duple Dragon 2.0 is not canceled, but we sadly can't say when it will finally materialize and it's looking like a long way off. The current version of the app will remain available for now, but there will be no new updates to it until we can port the game to a new engine.
What's Next for Tripping Whale
Duple Dragon is going on the backburner for the moment, but that doesn't mean Tripping Whale is. In fact, we're currently looking at new game engines and exploring ideas for our next game. We don't have anything to announce yet, but we'll be releasing details when we know more.
As we explore our options, our goal will be to continue to release more editorial-style blog posts at least every other month, and possibly more if we have things to discuss or report. We hope you'll continue to follow our development, and subscribe to our newsletter, which will ensure you hear about our next project first.
Thanks for Reading
In the ever-evolving world of game development, challenges are inevitable, but we definitely didn't see this one coming. We'd be lying if we said this wasn't a disappointing outcome, but while we're sad that Duple Dragon 2.0 won't be seeing the light of day soon, we're also excitedly looking to the future and starting our next journey together.
Stay tuned for updates, and thank you for being part of the Tripping Whale community, whether as a newcomer or as someone following us from the beginning. Here's to what's next. 🥂