An Explosive Celebration
Fly two spirit dragons through vibrant and mystical locations. Set off fireworks to save the festival, collect items to upgrade your dragons, and avoid dangers. Can you light enough fireworks before time runs out?
News & Announcements
Check back for a new developer blog on the 10th each month!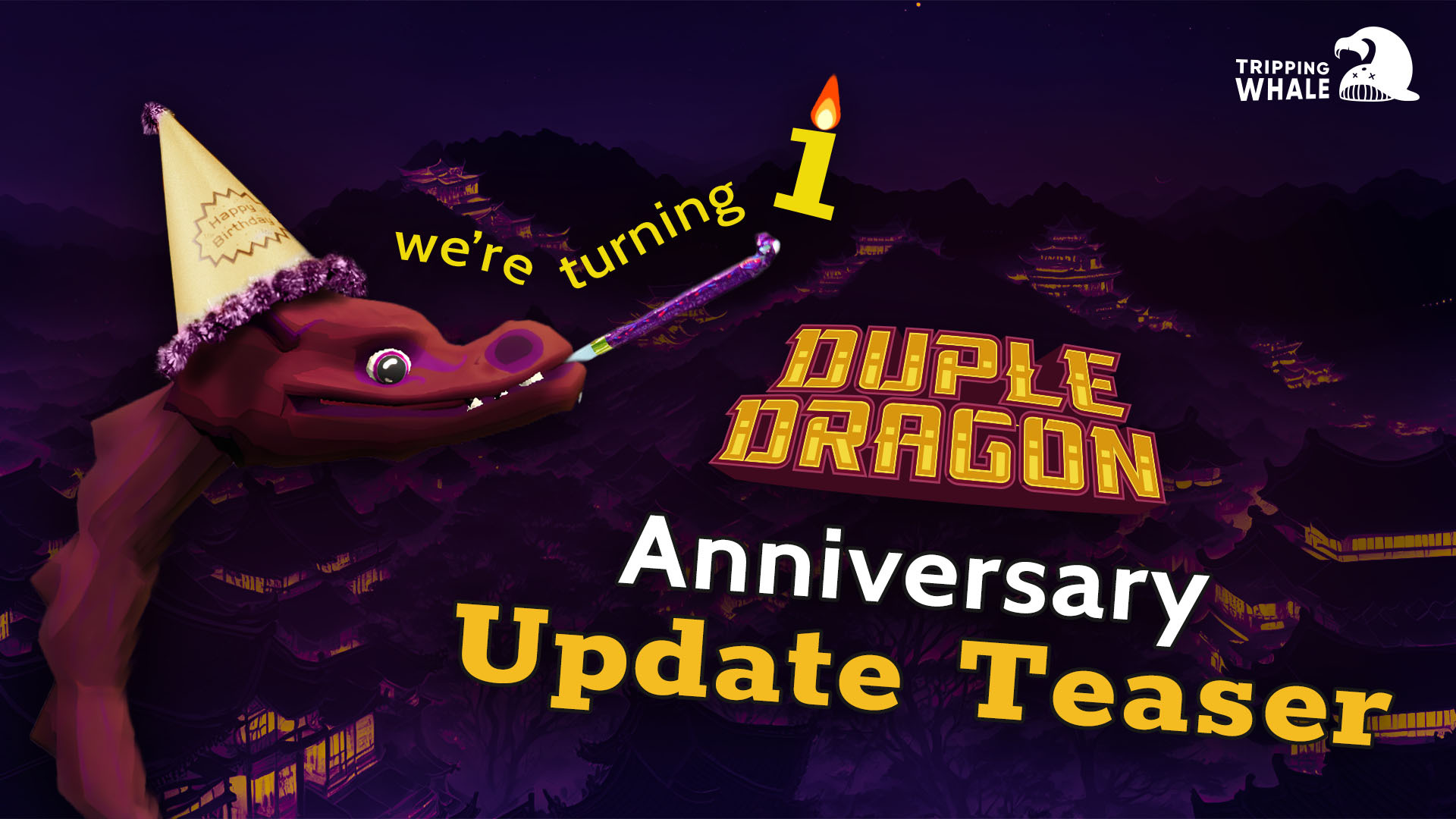 Duple Dragon's one year anniversary is coming April 10, and we have an exciting new update planned to celebrate. Read on for details, and a sneak peek at something really special.
read more

Chat with Us on Discord
We love connecting with fans. Join us on our official Discord server to say hi and chat with other Tripping Whale and Duple Dragon fans. TRIPPING WHALE
Tripping Whale is Caleb Gray, Ian Freeman-Lee, and Souren Eriksen. Our small team is fully remote and located around the US. We believe games are about more than monetization and put the art first. We are dedicated to creating memorable experiences and using ethical and transparent business practices.
Interested in becoming a contributor?