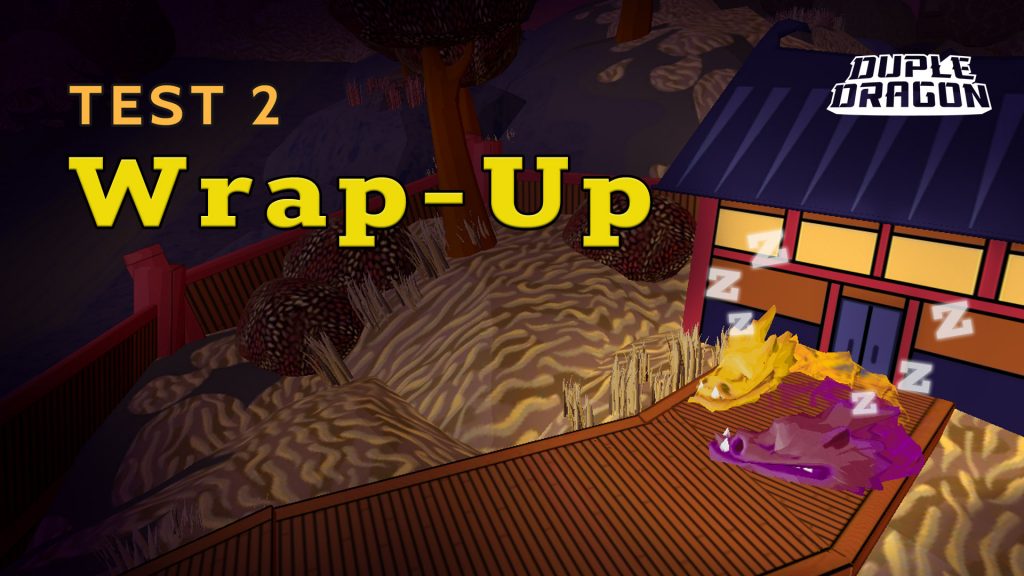 A Major Accomplishment
Having wrapped on April 5, Test 2 is now behind us. Duple Dragon remains a nights and weekends project for us, and we're very proud of what we got done for Test 2. It was truly a labor of love.
All 3 of us here at Tripping Whale are so grateful to all you who took time out of your schedules to test the game and give us feedback, and for those of you who stopped by our virtual booth at the Indies Showcase on March 27.
Test 2 marked the introduction of several major features:
Our First Expedition: five distinct stages set in a consistent locale.

Powers: unlockable abilities with three levels of power.

Customization: you got your first real taste of modifying the look of your dragons.

Dragon Drop: major adoption of our custom scripting tool.
Alongside these large additions, there were dozens of improvements to how things worked under the hood, and improvements to polish throughout the game.
Lessons Learned
You Love the Aesthetic and Customizing Your Dragons
We received many compliments on the aesthetics and vibe, and you also loved customizing your dragons.
A lot of love and imagination has gone into creating the visual style for the game, and we are thrilled that you have taken such a liking to it.
The Controls Need Work
We received overwhelming feedback that controlling your dragons is tough right now. We hear you! Controls feeling right is incredibly important in every game. We're making this a top priority for Test 3, and while we are still discussing ideas, know that we are committed to getting this right.
The Game is Challenging but Satisfying to Overcome
Many of you told us that while you found the stages intimidating at first, you enjoyed pushing yourself to overcome the challenge, and you liked earning Powers to help you.
We're aiming to create a casual experience with real depth and a meaningful skill ceiling, so these reactions were awesome to hear.
The Timer and Winning Levels isn't Satisfying Enough
Several of you mentioned to us that you didn't like having to wait for the timer to end after you beat the level. It felt like you didn't have enough agency in how fast you could win, and it wasn't clear why you would want to keep playing after the level was won. The bonus points help level up your Powers faster, so there is (technically) a reason to keep playing, but in game design how things feel is often more important than how they are. The point is to have fun after all!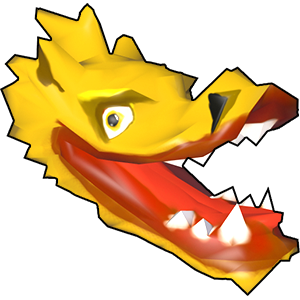 We have a change in mind that we think will improve how it feels to win and lose levels. The details are still being worked out, but expect to learn more about this in a future blog post.
By the Numbers
We collected lots of (anonymous!) data from your interactions in the game, and we wanted to share some of the numbers with you.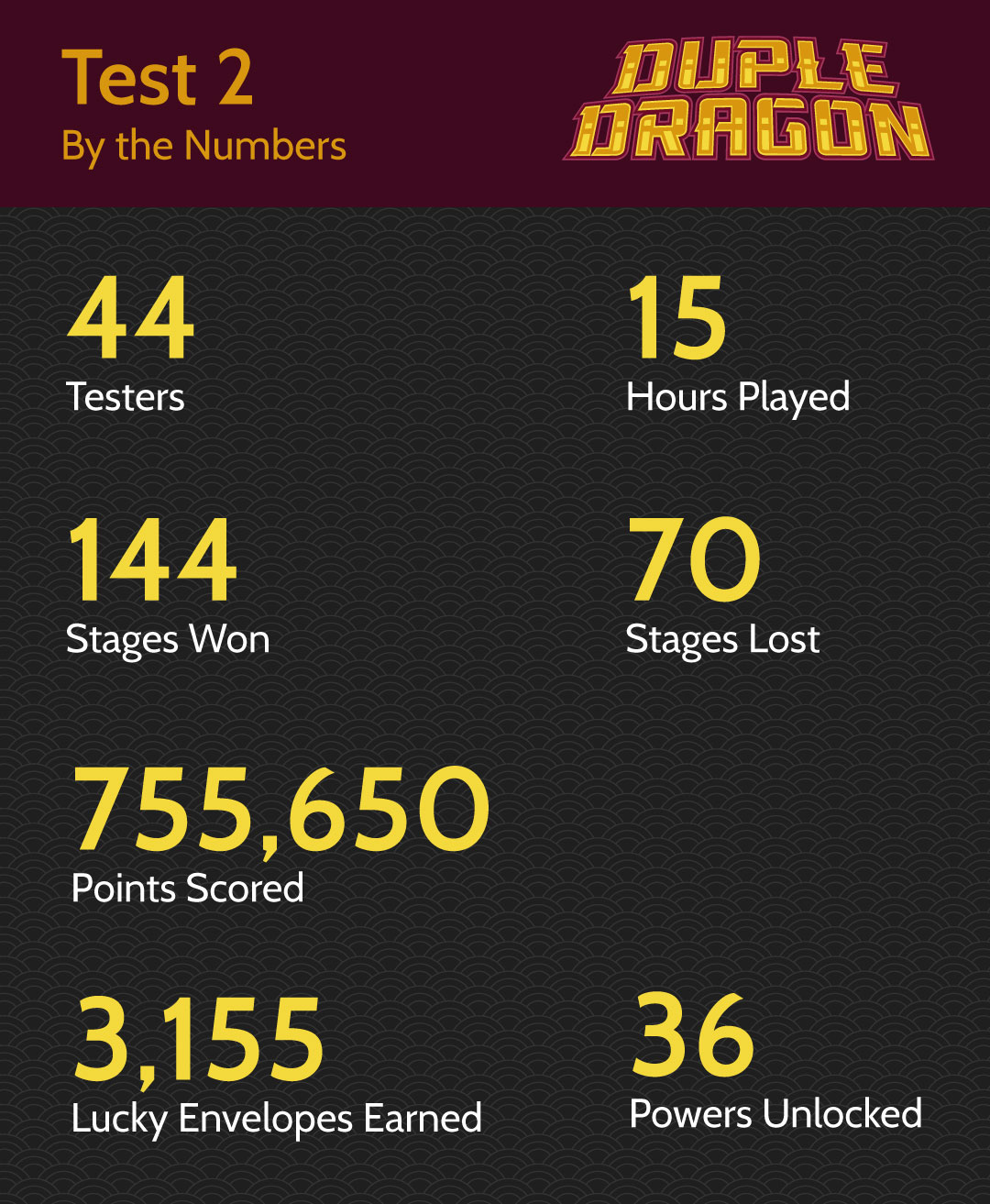 What's Next?
We'll be getting a little quieter over the next few months as we start work on Test 3. You'll still be hearing from us on the 10th of every month for our developer blog where we'll start to reveal new features in the next test. 
If all goes according to plan, Test 3 will launch sometime in July. Stay tuned for further details.
A very heartfelt thank you to all of our testers, especially those of you who sent us your thoughts and feedback. We read and discuss every piece of feedback we receive and it heavily factors into our decision making after a test is complete.
— Caleb, Ian, and Souren