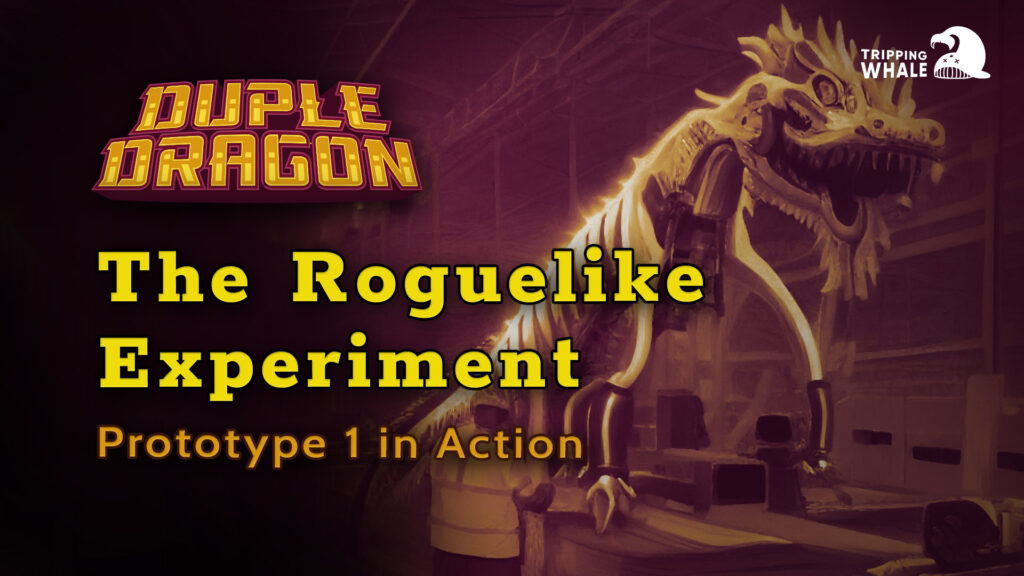 The Roguelike Experiment: Prototype 1 in Action
The Next Phase of Our Roguelike Experiment

Last month we announced our experimental plan to explore turning Duple Dragon into a roguelike. We're pleased to announce that we now have the next phase of that experiment complete—a rough playable prototype.
We talked in that previous post about how we had originally tested this idea by faking it, but in this new prototype all of those features are working in the game itself.
Let's take a look at what we're trying out!
This new menu is what you see when you press the play button on the main menu. This is the start of a new "expedition", our word for a single playthrough of this new roguelike experience.
The first step is to pick your first power. Unlike in the live version of the game, where you unlock and level up powers over time, in the roguelike version the power you choose here is unlocked and equipped immediately. Each new expedition will give you a different selection of powers to choose from.
Next, you can choose from two options for your first stage to play. The rather buggy looking text you see on these buttons explains to us developers what types of challenges you'll face in that stage. Making this more user friendly is an example of something to improve in the future.
Once you've chosen the stage you want to play, the gameplay is the same as the live game. The next changes come when you win or lose the stage.
When you win, you'll be able to choose another power. If you choose the same power as one you already have, it will be upgraded. There's even a rare chance for a double upgrade power to appear.
You then choose your next stage, trying to pick powers that best combat the challenges in your chosen stage. The fun comes from trying to create the best power combinations you can given the imperfect choices offered to you.
If you lose, you lose a life and can try to replay the stage. If you lose all your lives, you'll have to start a new expedition and try again.
And so on. An expedition currently consists of 9 stages in succession, increasing in difficulty each time. The goal is to beat all 9 stages without losing all your lives.
While this prototype is a big step, it's still very rough around the edges and definitely not ready for public consumption. In the short term we're going to be playing the prototype and deciding what we think of it. Our stated goal with this experiment is to assess the success of the idea at each step of the prototype before building more. We'll be discussing as a team whether we think the idea has merit and deserves more development time. 
What's Next?

Whatever we decide based on this prototype, you'll hear about our future plans right here on our blog, and by email if you're a newsletter subscriber.
Thanks for reading, and stay tuned for what's next.
–Caleb, Ian, and Souren