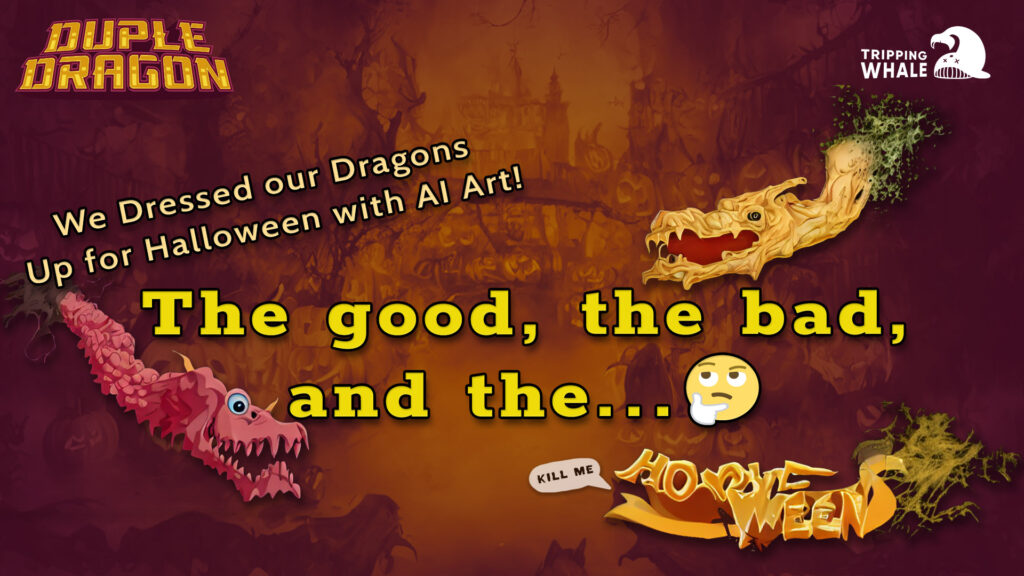 We Dressed our Dragons Up for Halloween with AI Art!
AI Art is all the Rage Right Now

If you've been following the latest tech trends, AI art has been sweeping the internet. With just a series of written prompts, AI algorithms can create amazingly detailed and compelling representations of what you typed—most of the time at least.
Our team at Tripping Whale has been experimenting with AI art lately, and we thought it would be fun to try using it to dress up our dragons for Halloween.
Some of the results were fun, some were spooky,  and some were…. Well, you'll have to read on to find out. Let's just say as amazing as AI art can be, it can also create some truly bizarre concoctions, and some absolute nightmare fuel.
The Starting Point
We used a technique called "image to image", in addition to written prompts, to create these images. What the AI creates is based on the image you provide, instead of the algorithm making the whole thing up from the prompts alone. To put it more simply, it made the AI create art based on our dragons instead of other unrelated dragons.
This is what we started with:

Original illustration we fed into the AI algorithm
We combined this illustration with all kinds of different spooky prompts like "Halloween costumes, ghouls, ghosts, spooky" and more.
These were some of our favorite results:
The Good
Fun






The Bad
Some of the other results were… Less good.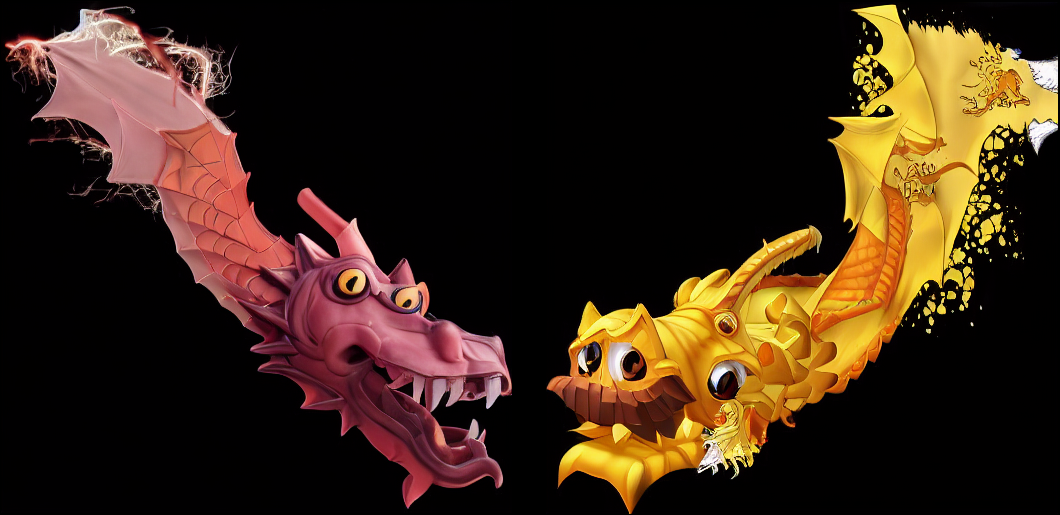 The Ugly
And some of the results—Well, here's where things get wild!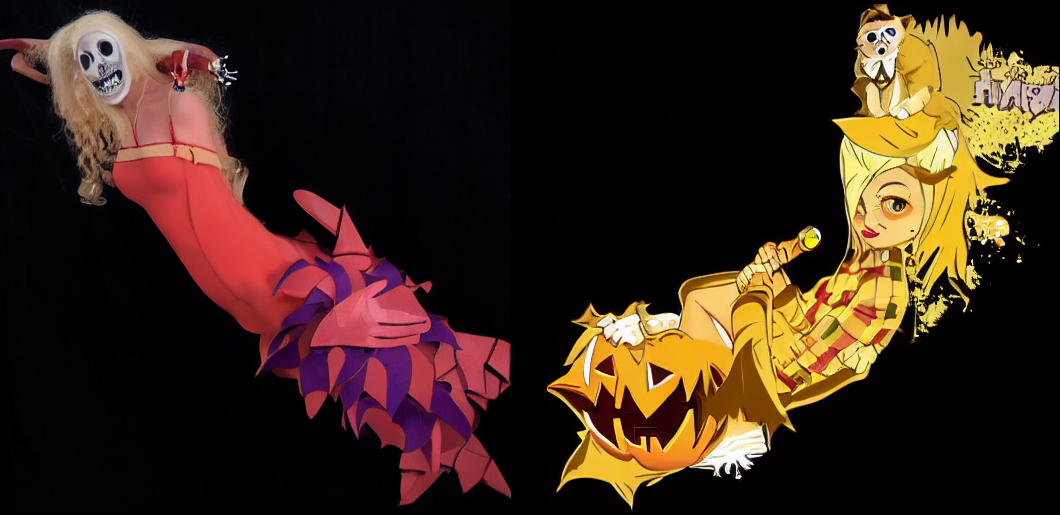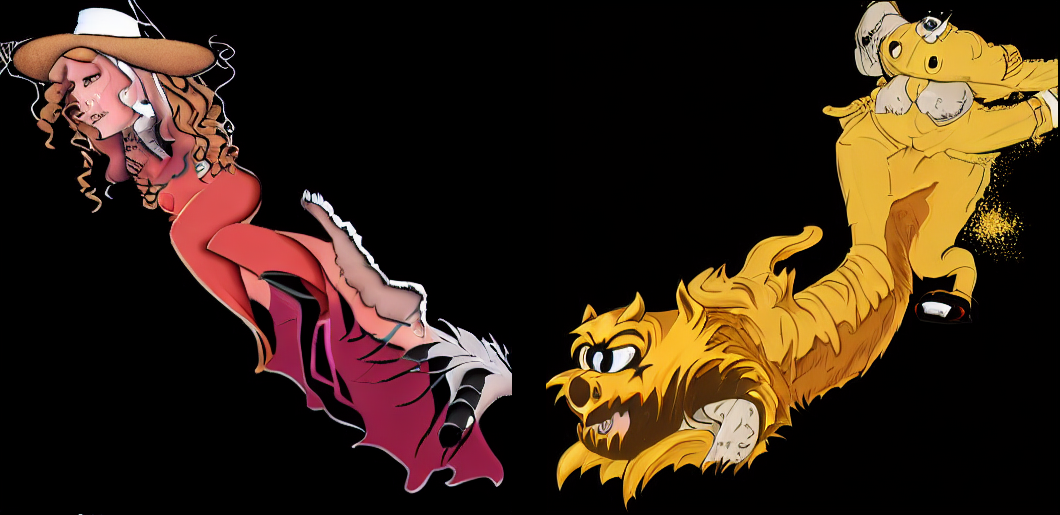 The—OH DEAR GOD
And the award for most horrifying result goes to this abomination! 😨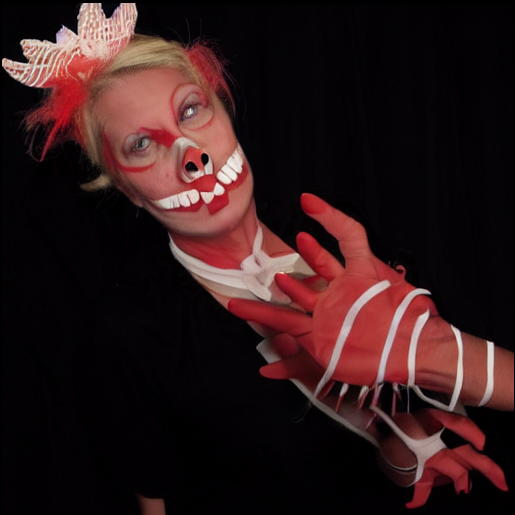 We hope you enjoyed taking a look through these experiments in AI art. While the results are sometimes bizarre, it's an incredibly powerful tool and one which we believe will be shaping our industry very soon.
We hope to leverage this powerful new tool to help us build our ideas faster. While we don't feel AI art is quite ready for a finished product, it's an amazing tool for creating conceptual and exploratory images.
How We Made These
The AI-created images shown here we created using a homebrewed tool based on Stable Diffusion created by our amazing lead programmer, Caleb.
His tool makes it easy to try and iterate on written prompts automatically, making it much easier to find things you want compared to trying different prompts one at a time as you do in most of the AI art tools available right now.
This tool isn't currently available for the public, but we're considering releasing it for use at some point in the future. Let us know if you're interested!
Thanks for Reading
That's all for now. We hope you're having a wonderful spooky season. From all of us here at Tripping Whale, have a happy Halloween! pum

– Caleb, Ian, and Souren