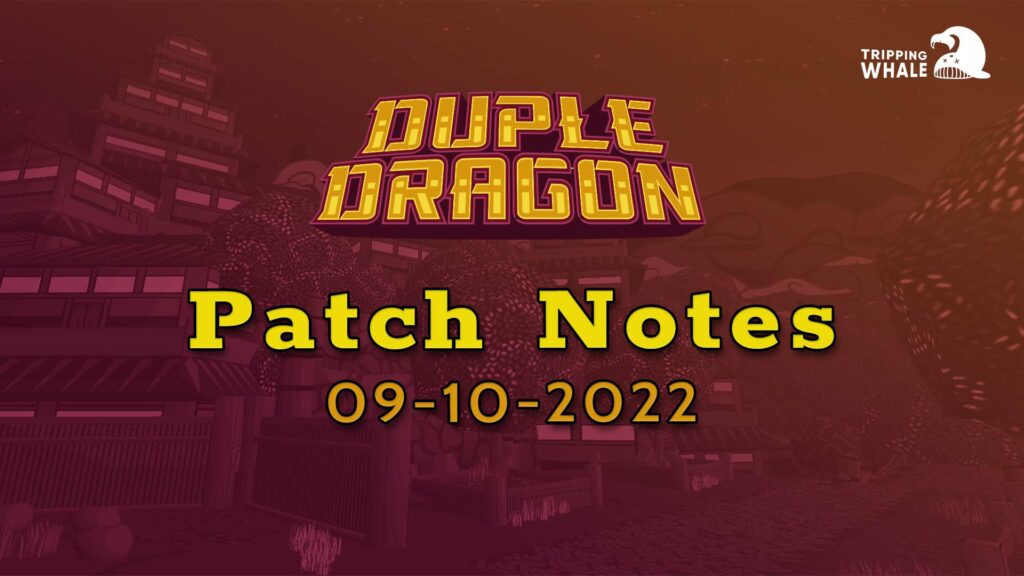 Duple Dragon Patch Notes – 09-10-2022
Duple Dragon Patch Notes – 09-10-2022

Today's update brings fixes for several major bugs as well as performance enhancements, especially to the Powers Menu.
Fixed a bug that could cause leaderboard scores to fail to post.
Improved performance of Powers Menu. Overall loading of the menu and using the equip power interface should be less laggy.
Vulkan now enabled by default, with OpenGL fallback. This is expected to lead to better performance across the game.
Replaced old system for saving and loading of player progress with a more robust version. This should prevent issues where player progress was not being saved, even after completing a stage. If you ever felt like you opened the game and had gone back in time, this was the cause!
Thanks for Reading
How are you enjoying Duple Dragon, and what could we make better? You can always let us know at support@trippingwhale.com.
– Caleb, Ian, and Souren