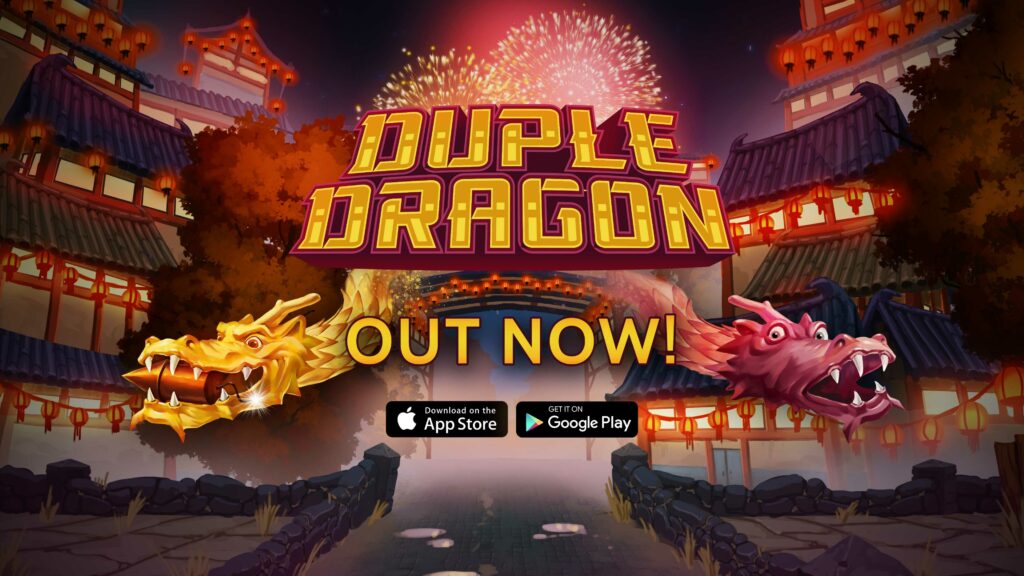 Duple Dragon has Launched
It's Real, It's Here

The wait is over, Duple Dragon has officially launched on Android and iOS!
If you already have the game installed from early access, make sure to update to the latest version.
Making a game is hard, especially in your spare time with limited resources. Keeping a volunteer team together over a long period of time is rare, but Team Tripping Whale has managed to persevere through many rough patches and moments where we had too much going on in real life to contribute much.
It's been one hell of a journey, and all three of us at Tripping Whale are incredibly proud of what we've achieved. We did it you guys, WE MADE A GAME!
Thank you to all who have followed our development, tested the game, submitted your feedback, and played the game during Early Access. You've had a huge impact on the what you see today and we're extremely grateful. We hope you enjoy Duple Dragon.
A Special Gift
In honor of the launch of the game, use promo code duple200 to get some free Lucky Envelopes. These envelopes are the main currency used in the game. You can use them to buy new looks for your dragons in the shop menu, or to unlock and upgrade powers in the powers menu.
How to Redeem:
When you open the app, press the "Shop" button on the main menu.

Press the "Redeem Code" button at the top left and enter the promo code:

duple200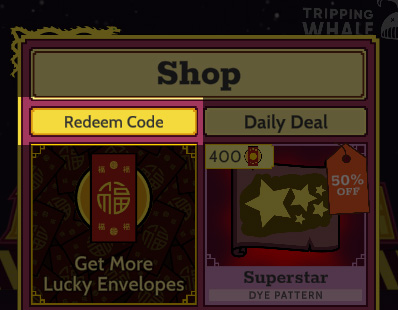 If you introduce any of your friends or family to the game, feel free to share this code with them as well.
New Additions Since Early Access
In our last blog post we previewed some of the new features and changes to the game we've made over the last month. All of that and much more is now in the game. Here's a rundown of what's new:
More Gameplay Variety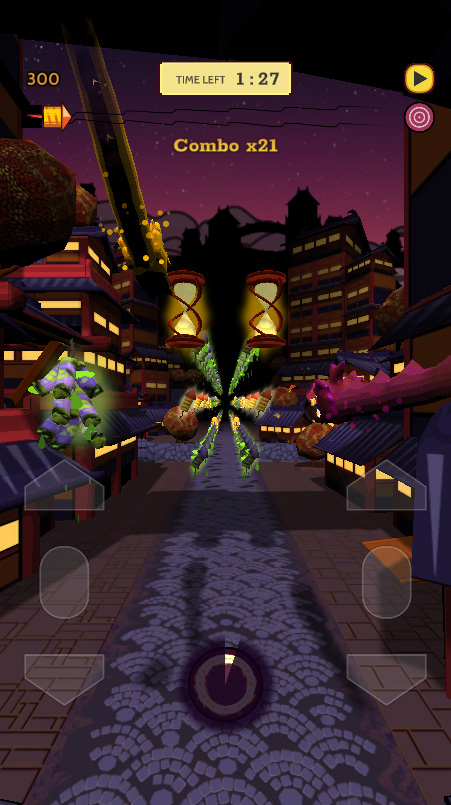 Duple Dragon's weekly stages are created from a pool of hundreds of hand-built patterns, grouped by different themes. We've added two entirely new themes, as well as adding tons of new patterns to old themes. All in all we've added several hundred new patterns to the game.
Leaderboards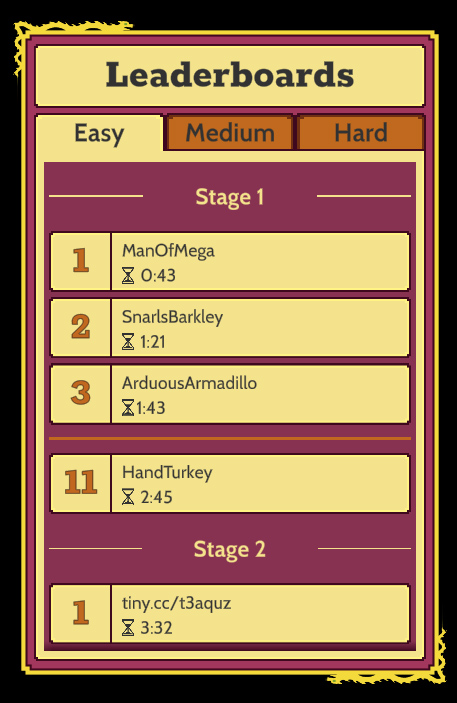 For those wanting some competition, there are now Leaderboards for each weekly stage. You can access them from the play menu by pressing the "Leaderboards" button at the bottom of the menu. Each stage has its own leaderboard, which tracks the fastest three times on that stage for the week. Leaderboards reset weekly when new stages are released.
Right now leaderboards are just for bragging rights, but we have ideas for creating better incentives for them in the future if they prove to be popular. Let us know what you think!
You must be signed into your Google Play Games or Apple Game Center account, and be running the latest version of Duple Dragon in order to view or place on leaderboards.
New Environment: Rooftops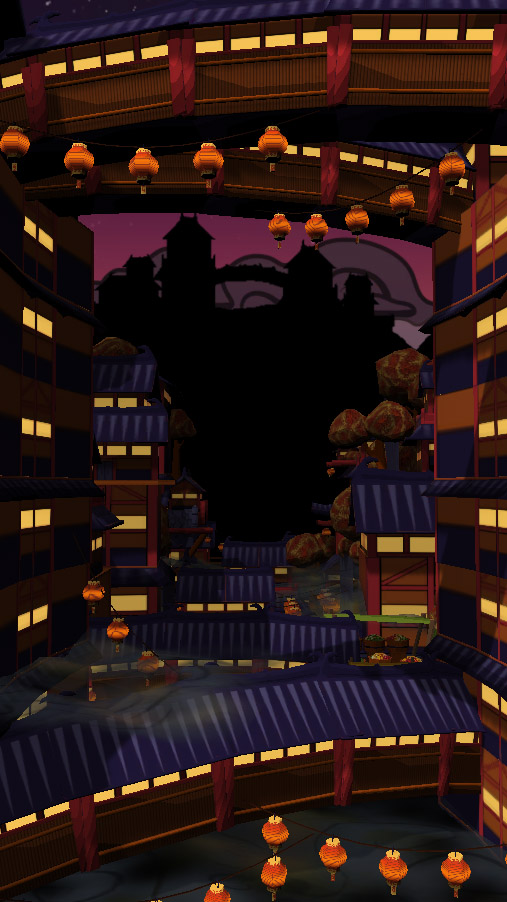 During early access easy and medium difficulty had two environments to fly through, but hard only had one. No more! Stages 16-18 are now located in a new rooftops environment. Soar over houses and between skyscrapers as you race to the finish. This new environment also comes with new music.
Old environments have also received some visual improvements.
Looks Menu Zoom and Free Dyes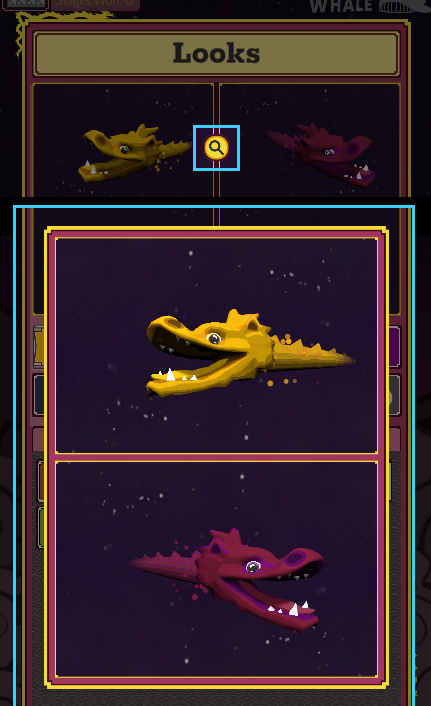 You can now open an enlarged view of your dragons on the looks menu by pressing the magnifying glass button between the smaller previews.
We've also added some free dyes for all players beyond the default colors. You'll find them automatically unlocked when you open the looks menu.
Powers Menu Improvements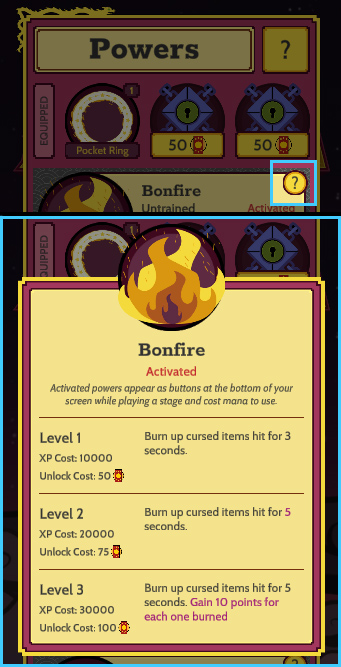 Power Upgrade Preview
All power cards in the powers menu now have a "?" button in the top right which shows the effects and costs of all levels of that power. No more wondering what a power will do once you upgrade it!
Tutorial
The powers system is very important to the game, but it wasn't very clear how it worked during early access. We've added a powers overview tutorial popup when you open the menu. You can re-read it anytime by hitting the "?" button in the top right of the menu.
Upgrade Costs more Visible
We heard some feedback that players weren't expecting powers to cost Lucky Envelopes once they'd been trained, and we agree this wasn't made clear. XP bars for powers, both in the powers menu and in the post-stage XP tally, now show the power's upcoming Lucky Envelope cost.
In-Game Cost Reductions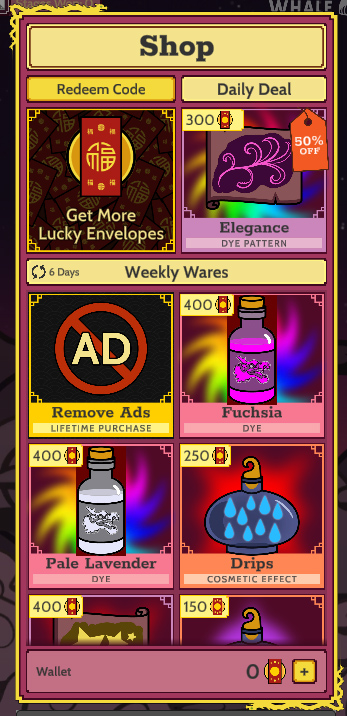 Duple Dragon offers a huge array of visual customizations for your dragons and many powers to experiment and have fun with, but in early access it was all a little too expensive. We decided to reduce Lucky Envelope costs across the board for all shop items and powers.
This is most dramatic for unlocking and upgrading powers. We want powers to be attainable for all players even if you only stick to easy difficulty stages each week.
Plus some smaller improvements
Restart from Pause Menu:

You can now restart a stage from the pause menu instead of having to wait for it to end.

Fireworks Missed:

The post-stage score screen now shows the number of sacred fireworks and points missed in that run.

Lifetime Stages Won:

The main menu now displays the total stages you've won. Note: this only counts the first win for each stage per week.

Weekly Reset Notification:

We've added a notification when new stages release each week. Another notification—off by default—can be enabled to let you know when the daily deal changes in the shop. Notifications can be enabled and disabled in the options menu.

New Dance Animations:

When you win a stage the dragons have some improved dance moves. Utmost importance, we know.
And some important bug fixes
Between-stage ads will no longer cause the game to stall

The in-game UI is now lower to account for the notch on some iOS devices

Controls now default to the correct location (they can still be customized in the options menu)

The control option "Return to Center on Release" now behaves correctly

The in-game timer no longer starts 1 second higher than intended, and best times are no longer counting the time during the ready countdown at the start of a stage
That's a Wrap
We're so amazed to finally be here at the release of Duple Dragon. We'll be talking about our future plans in the coming weeks, but for now we're going to enjoy the moment and take a much needed break from development. 
Thanks for reading, we hope you enjoy Duple Dragon.
– Caleb, Ian, and Souren