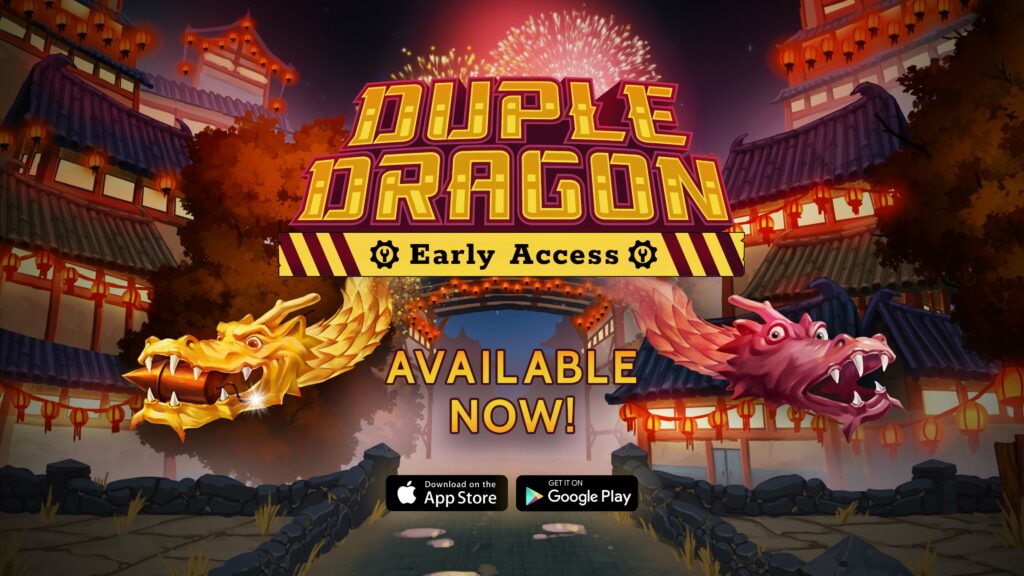 Duple Dragon is Now in Early Access!
Early Access Available Now

We're proud to announce that Duple Dragon has officially launched to the public in Early Access
What to Expect
Early Access means that the game is available to anyone who wants to try it, but in a pre-release form. This means you are very likely to encounter bugs and issues. If you do run into any, please send us the details by pressing "Send Feedback" on the main menu of the game or by emailing support@trippingwhale.com.
There's a lot to explore once you get in-game. Hit the play button to jump right in. Once you've played a few stages and collected some rewards, check out upgrades for you dragons in the Powers Menu, or unlock some new looks for them in the Shop.
Deals rotate through the shop daily, and a whole new set of stages and items to buy rotate every week. Complete each difficulty tier once a week for maximum rewards.
Road to Release
If all goes as planned we will fully release Duple Dragon on April 1. The Early Access period will be used to collect bug reports, implement a few last minute improvements we didn't have time for yet, and improve the variety of stages in the game. Any feedback you send us during this period is extremely valuable.
To end on a personal note: Duple Dragon is our first game together as a team, and creating it has been a difficult but extremely rewarding three year journey. There have been many struggles along the way, but we're very proud of what we've accomplished and excited to finally send it out into the world.
We hope you enjoy Duple Dragon. Get out there and light some fireworks!
– Caleb, Ian, and Souren