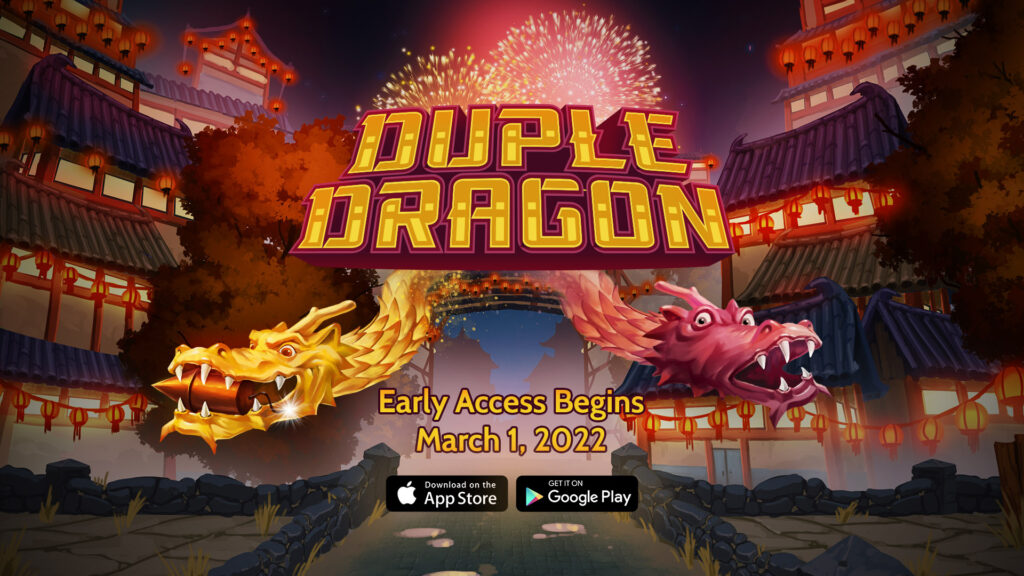 Duple Dragon Early Access Starting March 1
Get Ready for Early Access
March 1 is fast approaching, when you and your friends can download the game on Android and iOS in a pre-release state.

We are so excited to finally release Duple Dragon to the public for the first time. Our plan is to continue to add more variety to the levels in the game during this period, and then fully launch on April 1.
Watch Your Email for a Thank You Gift

As a thank you for following our development all these years, we'll be sending everyone on our newsletter a special gift code to use in Duple Dragon on March 1 when early access begins. Don't miss it!
A Retrospective

All of us work on this project in our spare time, and it's been a challenging and rewarding three year journey. In commemoration of this, we put together a short retrospective from our first prototype all the way to the present day. Enjoy!