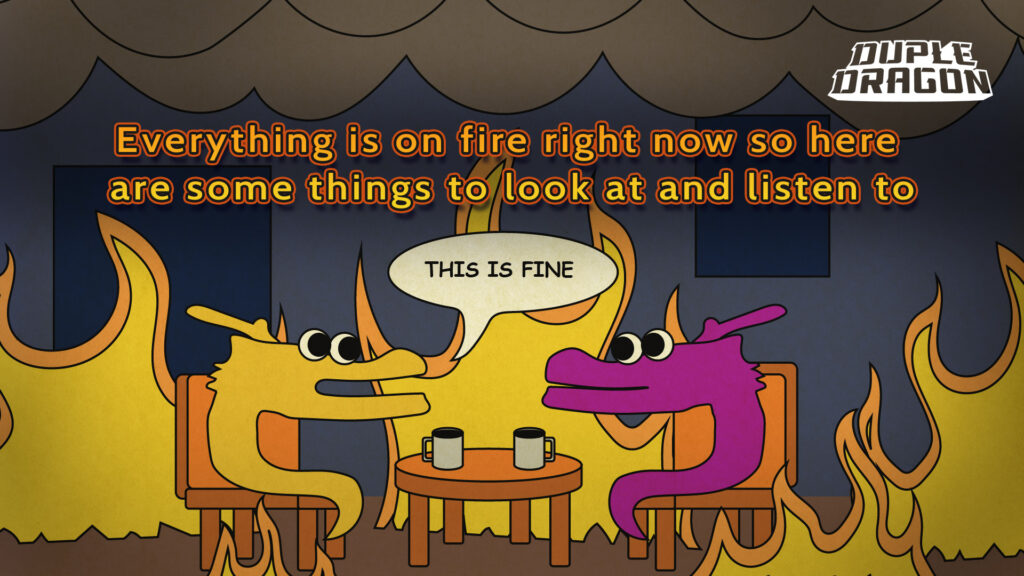 Everything is on fire right now so here are some things to look at and listen to
Everything is on Fire Right Now
It's been a challenging time at Duple Dragon HQ right now thanks to a catastrophic failure in the project. The issue is so severe it's forced us to completely halt development as we try to salvage as much as possible. Great timing with our launch date set for February 1st! 😀

We're working hard to get things put back together, but that means another month without a proper blog post. We'll definitely be telling this sordid tale in full at some point in the future, but as the situation is ongoing it's going to have to wait.
In the meantime, please enjoy the hastily drawn meme above, and some shiny new art and music! 

We've been working with an illustrator to get a big awesome promo image put together for the game. You can see a teaser above. We really love what she's done with it and we can't wait for you to see the finished piece!
Art isn't the only thing we've been working on. We've also commissioned original music for the game. You can check out one of our tracks here. Much better than the temp music we threw together for the alpha test!
New and Improved Dragons!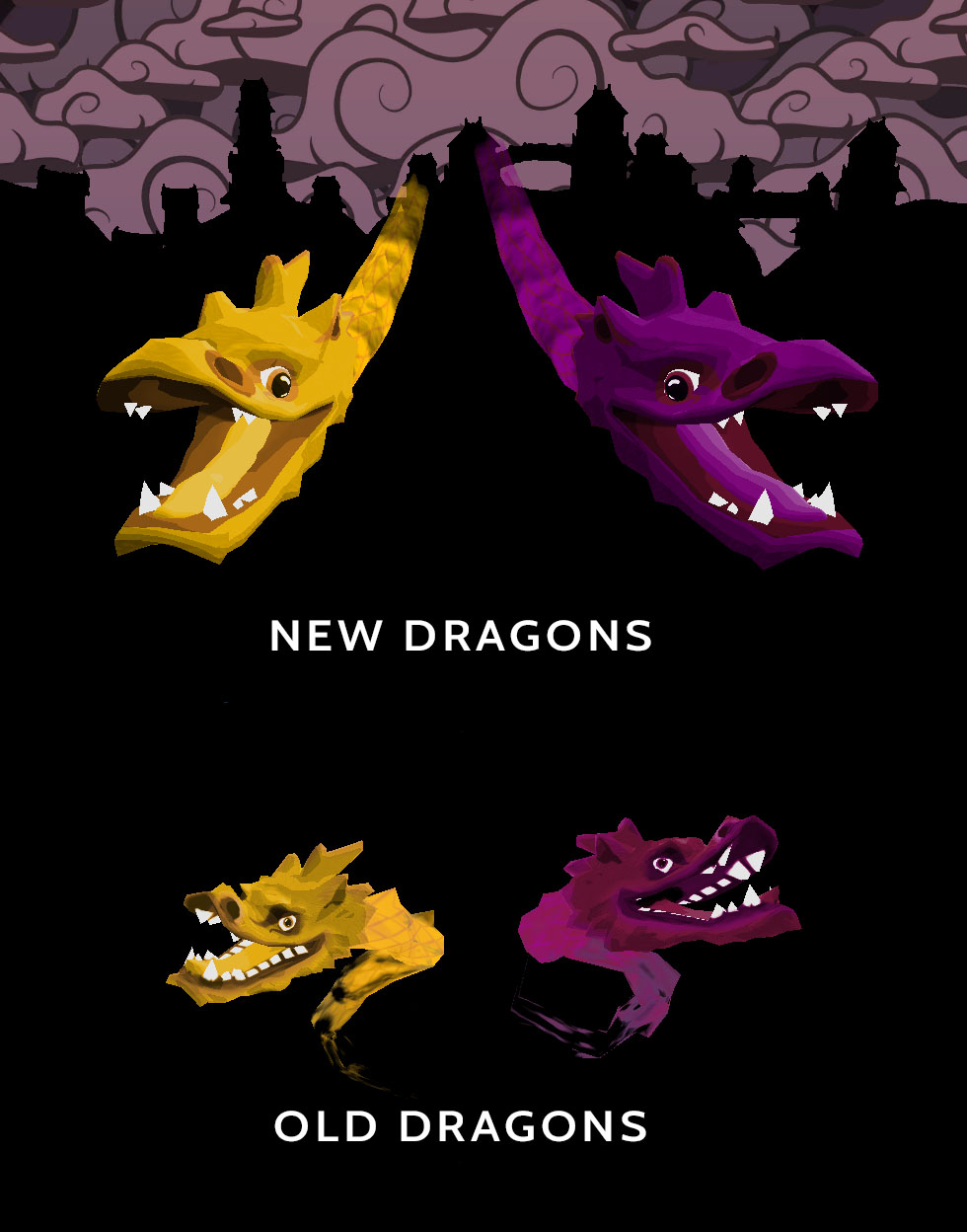 We've completely rebuilt and remodeled our dragons from scratch. The old dragons looked fine on the surface, but they were kind of a mess under the hood and a real pain to work with. These new ones are sleek and ready for action.
Aside from looking better, the improved models will let us better create new customization options for the dragons, which is something we'd like to do after the game launches. Imagine playing as Arthurian dragons, or Aztec feathered serpents!
Thanks for Reading
We really appreciate you sticking around while we move towards release. Send us some good vibes as put out the fires.

– Caleb, Ian, and Souren